Modern Aluminium Front Doors UK
Our aluminum doors range includes a residential, commercial, patio and bi-fold designs to meet the needs of any of your customers. Our choice of aluminium frames, including flat and Ovolo profile details, will allow you to match existing building features and complement the character of any property.
This exclusive range is available as a front or rear entrance door, offering a choice of different styles and colours.
Just add your client's preferred decorative glass and choice of furniture options to offer a fully featured, personalized door.
Accessories & Security
We offer a large variety of hardware to perfectly accompany your doors and windows.
Combining the highest security measures with an array of stylish designs, our range of hardware supplements the appearance and performance of the products you sell.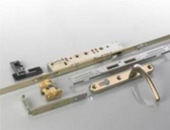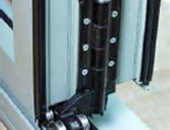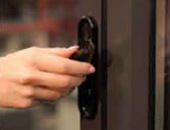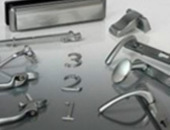 The UK Trade range doesn't just look great. It gives our customers peace of mind by using high-quality security hardware to keep your home safe.
Our windows do not require steel reinforcement in lengths under 1800mm and are tested to meet the exacting PAS24:2012 standard. When they are specified accordingly.
Optional shootbolt locking engages into strong metal keeps to prevent the window from being forced outward. Optional hinge bolts to ensure both sides of the window are equally protected from attack. The homeowner can rest safe in the knowledge that their home is well protected and far more secure than with older style locking and handle gear.
And all of this is achieved using matching stainless hardware so you don't have to compromise on the look of your windows to keep safe.
FAQ's
1. Are Aluminium Doors Better Than Composite?
A. Aluminium doors are stronger, longer-lasting, and a superior long-term investment.
2. How To Cut Aluminium Door Strip?
A. A sheet metal nibbler or drill-mounted nibbler head can cut galvanised, corrugated aluminium doors.
3. Can You Paint Aluminium Door Frames?
A. Yes, aluminium doors can be painted with most paints.
4. Do aluminium Doors Expand In Heat?
A. The UK Trade Windows and Doors' aluminium doors are engineered to not expand in heat.